(PEANUTS CHIKKI)
(MORINGA CHIKKI)
(SEASMUM CHIKKI)
(TIL CHIKKI)
And many types of chikki are there, today i learned how to prepare peanuts chikkiIngredients:
peanuts, jaggery, oil and etc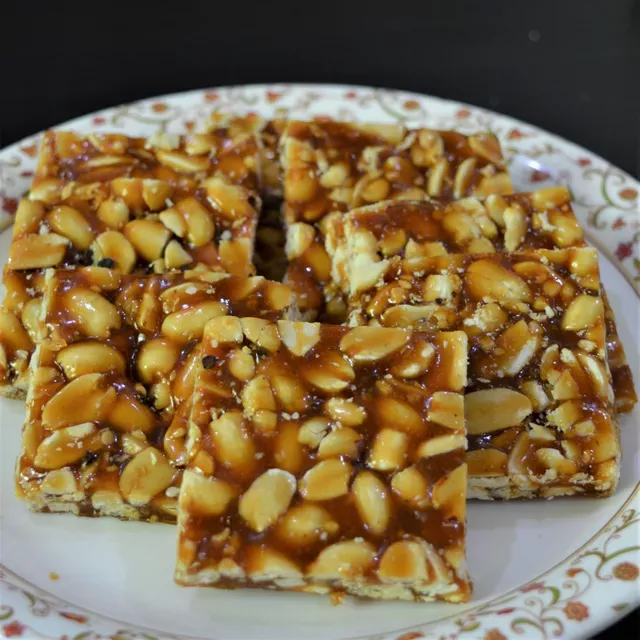 First of all take 300gm peanuts and roast them, remove all the skin properly also make it two parts of the peanuts.
Take 250gm of jaggery in a kadhai (vessel) and melt till it becomes sticky, if you drop down the melted jaggery on 3-4 inch above not to break its wire like structure. Then off gas suddenly.
now after all put roasted peanuts in the same vessel and take it out to a plane surface level 25*20 cm box with height 1.5-2cm and compress it and the cut it into small equal square parts and then keep in clean and dry place for settle down and then we can pack for marketing.
After eating peanuts chikki we get 79 kcl and 10% folic acid
HOW TO BURN 79 CALORIES THAT COMES FROM PEANUTS CHIKKI
Walking: (6km\hr) 24min
Running: (11km\hr) 8min
Cycling; (30km\hr) 11min
Swimmin