LEASER CUTTER
May 30, 2022 | Uncategorized
Lasers are used for many purposes. One way they are used is for cutting Non-metal plates. the laser cutting process is highly accurate, yields excellent cut quality has a minimal kerf width and small heat affect zone. It makes it possible to cut very intricate shapes and small holes.
How To Use Leaser Cutter
SETUP LEASER STARTUP
Step 1: ON Supply Current
Step 2: Check voltage More than 200V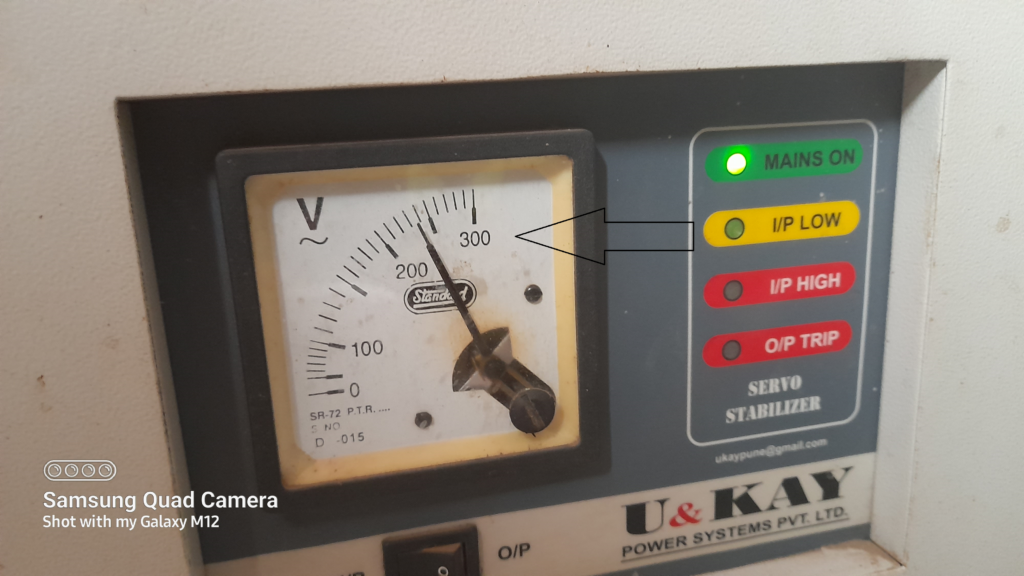 Step 3: On Stabilizer
Step 4: Hold This Button After…..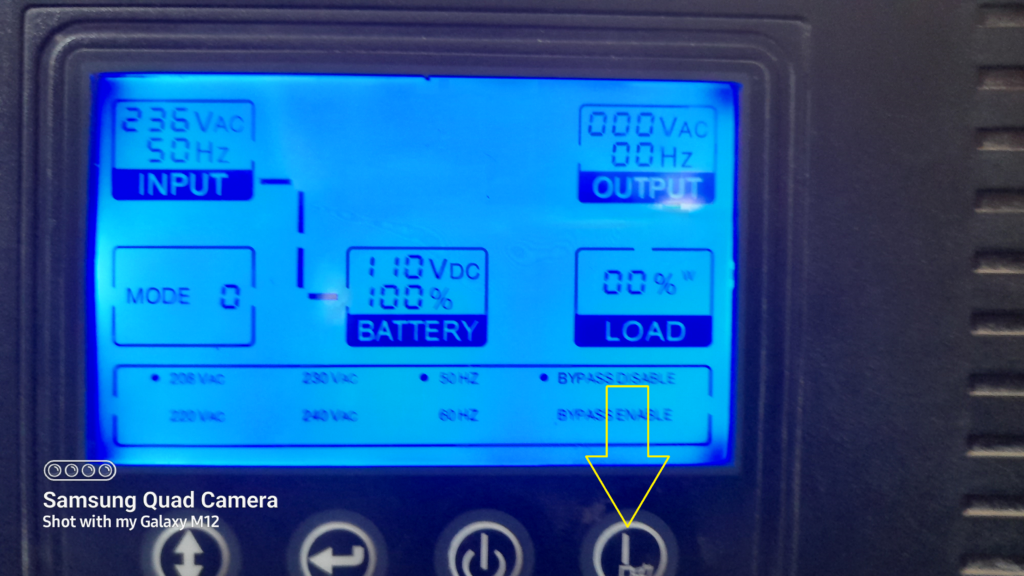 AFTER CONNNET INVERTER
Step 4: ON Industrial Cooler
Step 5: ON Main Switch Leaser Cutter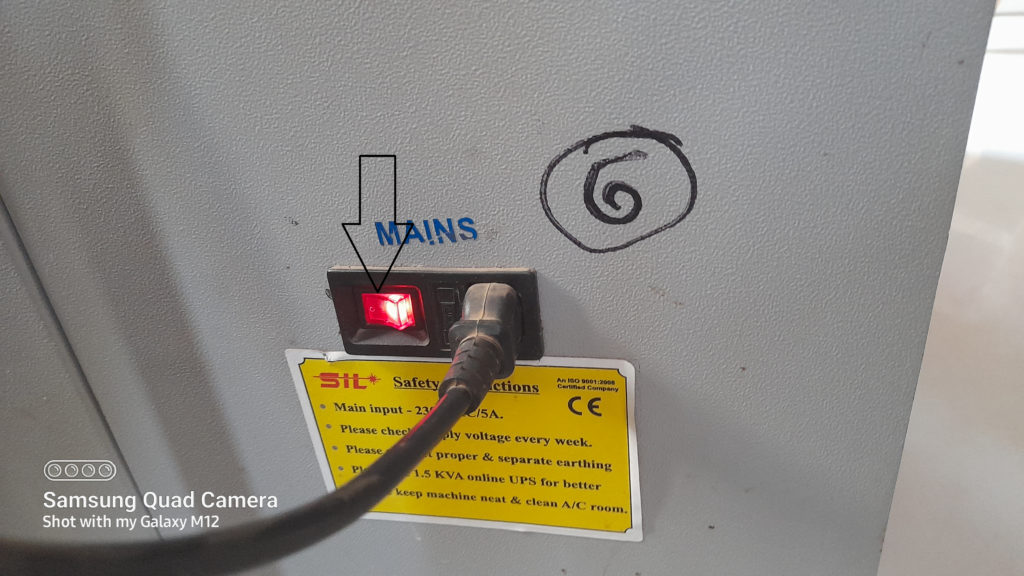 Step 6: Roatat Display Switch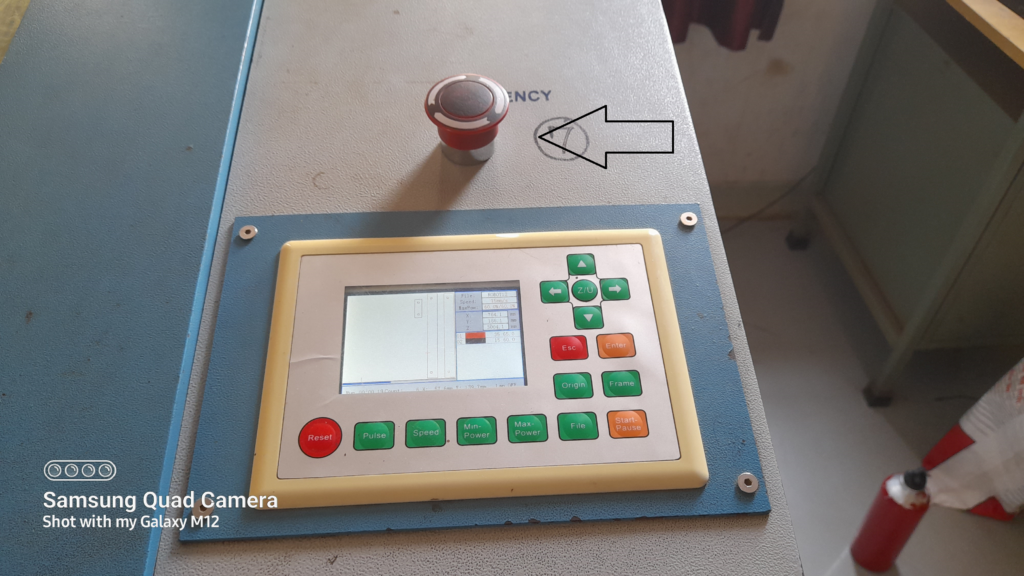 HOW TO UPLOAD FILE IN LEASER CUTTER
step 1: Make ( .dxf ) File Using Coral Or Inscep
Step 2:
Step 3: Click file → Impot
Step 4: Click.Dxf file → Open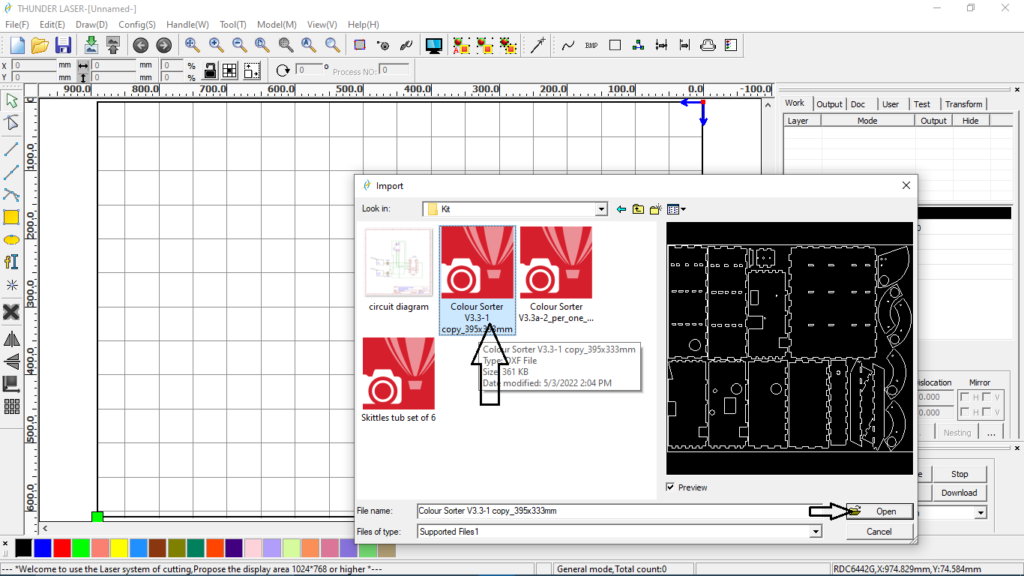 Step 5: Be sure to measure
Step 6: Set according to power and speed your material.
Step 7: Attach leaser cutter USB cable In Laptop → Click Download
Step 8: After Upload File In Leser Cutter. Set orign
HOW TO ENGRAVE MATERIAL
Step 1: SelectSelect the part you want to Engrave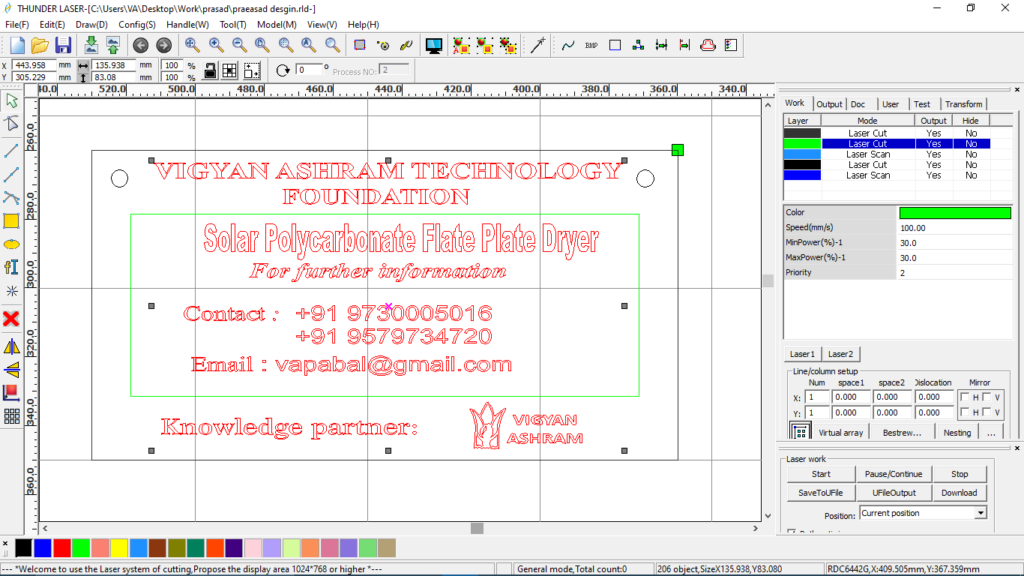 Step 2: Double Tap Selected Part Colour
Step 3: Click Parameter Library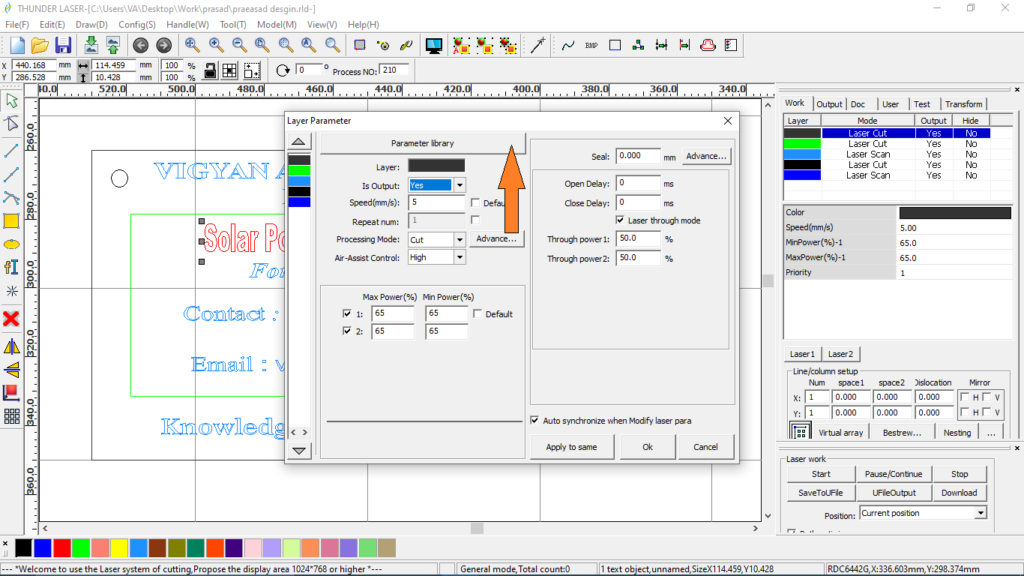 Step 4: Choose Engrave Parameter → Click Save As
Step 5: Click Ok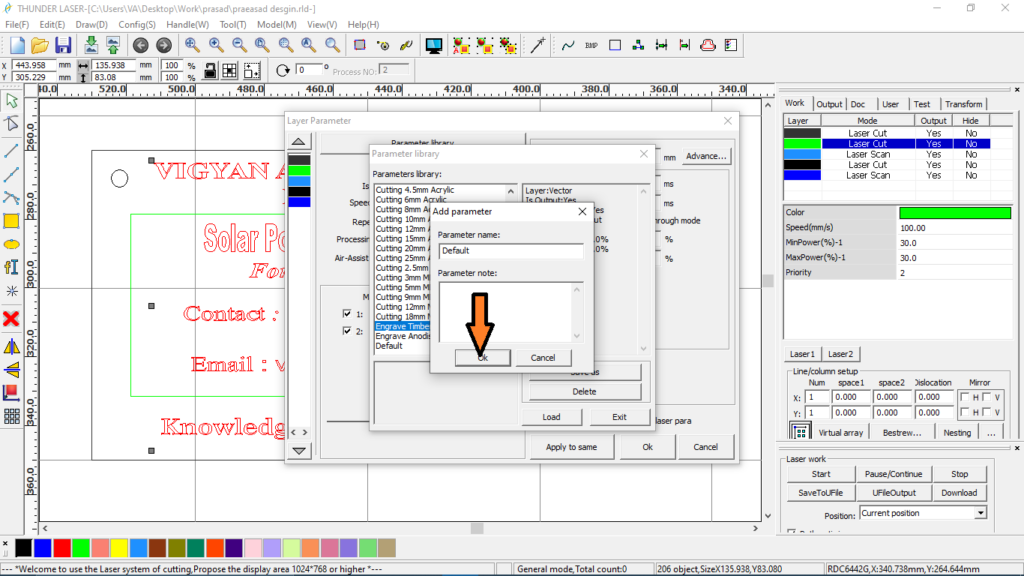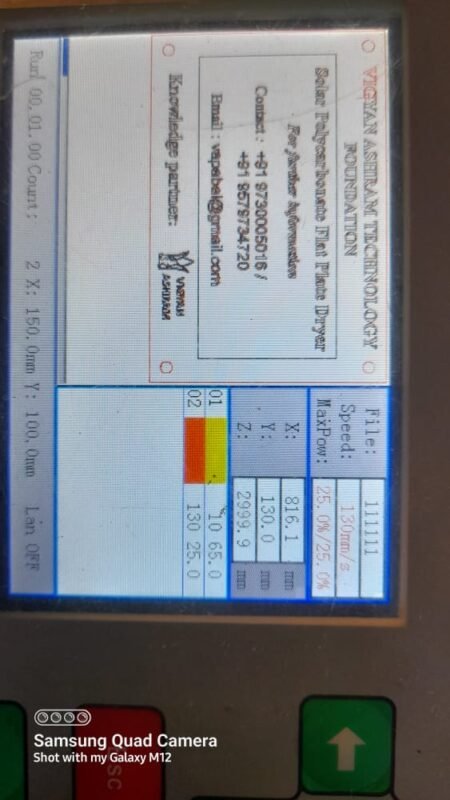 CUTTING VIDEO
PHOTO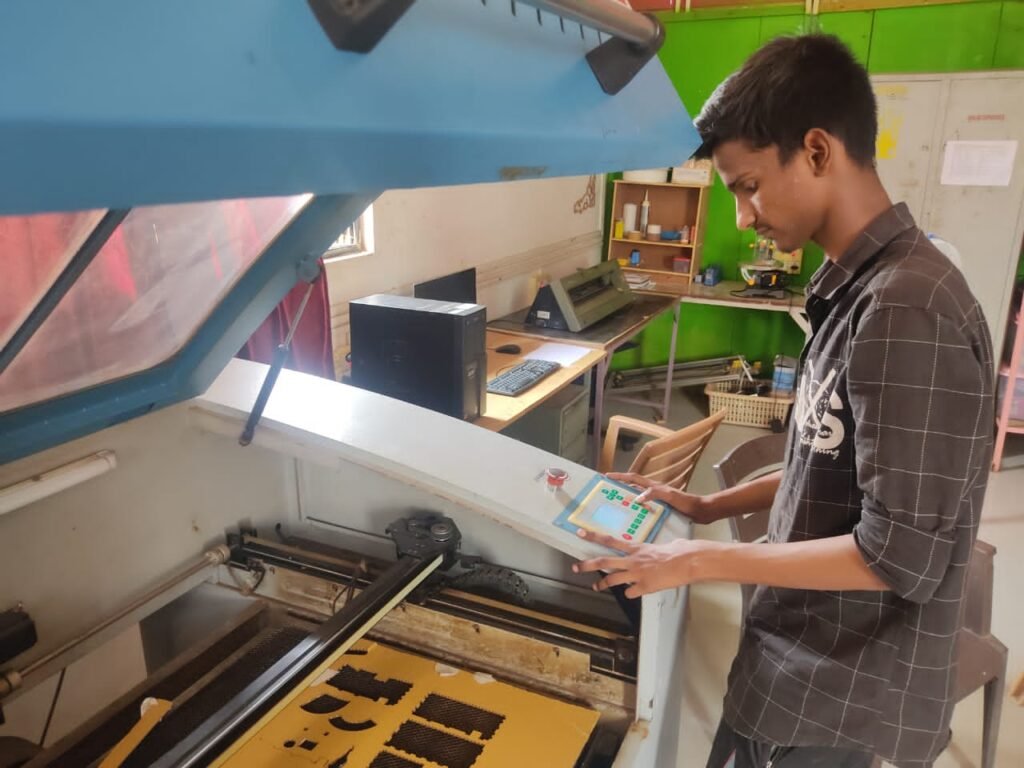 SHARE:PREVIOUSFood labNEXT"Workshop internship
RELATED POSTS
January 3, 2022
February 12, 2022
December 15, 2019
October 21, 2021